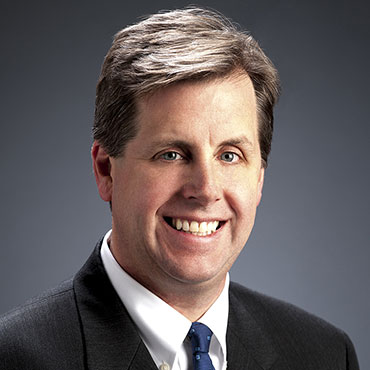 Practice Areas
Litigation, Intellectual Property, General Business, Mergers and Acquisitions, Employment Law, Sports Law
Education
B.A. Rice University, 1992, cum laude
J.D. UCLA School of Law, 1995, Order of the Coif
Bar Admissions
State Bar of Texas
United States Supreme Court
United States Court of Appeals for the Federal, Fifth, Ninth and Tenth Circuit
United States District Court for the Southern, Eastern, Northern, and Western Districts of Texas
Contact
Phone: 713.590.9675
Email: kjaasma@ewingjones.com
Keith Jaasma
Complex Commercial Litigation and Intellectual Property Law
Keith Jaasma has been practicing law since 1996 and has a complex commercial litigation and intellectual property practice. He also drafts employment agreements and provides other employment law counseling, prosecutes trademarks and copyrights, conducts intellectual property due diligence in connection with mergers & acquisitions and other complex transactions, and helps clients manage their international intellectual property portfolios. He has litigated and tried patent, trademark, copyright, and trade secret disputes, employment disputes, and a variety of commercial cases, on both the plaintiffs' and defense side.
Keith first practiced for four years with Baker Botts in Houston, handling intellectual property, employment, antitrust, and general commercial litigation. Subsequently, he was a patent litigator at Slusser, Wilson & Partridge, a premier patent litigation boutique in Houston. Most recently, he practiced intellectual property litigation, IP due diligence, and patent portfolio management at Patterson & Sheridan, LLP, as well as handling federal and state trademark applications and federal copyright registrations.
Keith earned his Bachelor of Arts degree in Economics and Sociology, cum laude, from Rice University in 1992. He attended the UCLA School of Law and was a member of the UCLA Law Review, Co-Editor-in-Chief of the UCLA Entertainment Law Review, and a member of the Order of the Coif. After Law School, he was a Law Clerk for the Hon. Charles E. Wiggins of the United States Court of Appeals for the Ninth Circuit.
Keith has been the lead lawyer on two patent cases with successful results that resulted in published opinions by the United States Court of Appeals for the Federal Circuit. In Accent Packaging, Inc. v. Leggett & Platt, Inc., 707 F.3d 1318 (Fed. Cir. 2013), the Federal Circuit reversed the district court's grant of summary judgment of non-infringement and the denial of Accent Packaging's motion for summary judgment of infringement and instructed the district court to enter judgment of infringement in favor of Accent. Accent Packaging subsequently purchased the division of Leggett & Platt that was found to have infringed Accent Packaging's patent.
In Forum US, Inc. v. Flow Valve, LLC, 926 F.3d 1346 (Fed. Cir. 2019), the Federal Circuit affirmed summary judgment in favor of Forum US, finding that the reissue claims of Flow Valve's patents were invalid for failing to clearly and unequivocally describe the inventions covered by the reissue claims.
Houston Intellectual Property Law Association, Former Board Member
Houston Bar Association, Entertainment and Sports Law Section, Chairman 2015-16, 2018-19
"Intellectual Property Issues for Professional Athletes and Entertainers," Houston Bar Association Entertainment and Sports Law Section CLE Seminar (April 2012)
"Proving Joint Infringement and Claim Drafting to Avoid the Issue" Houston Intellectual Property Law Association 27th Annual Institute on Intellectual Property Law (October 2011)
"Divided Patent Infringement:  Protecting IP Rights:  Strategies for Drafting and Prosecuting Claims and Allocating Liability," Strafford Publications Legal Webinar (February 2011)
"The Right of Publicity in Texas," State Bar of Texas Entertainment & Sports Law Section 20th Annual Entertainment Law Institute (October 2010). 
"False Patent Marking in the Wake of the Forest Group Decision," Law Seminars International (May 2010).
Finding the Patent Infringement "Mastermind":  The "Control or Direction" Standard for "Joint" Infringement, 26 Santa Clara Comp. & High Tech. L. J. 411 (June 2010). [Read Article]
Star Power in the Lone Star State: The Right of Publicity in Texas, 18 Tex. Intell. Prop. L. J. 123-92 (Fall 2009).
Supreme Court Decision Affecting Patent Laws Expected by Summer, Houston Business Journal (Feb. 8-14, 2008) (discussing doctrine of patent exhaustion and Quanta Computer, Inc. v. LG Electronics, Inc.)