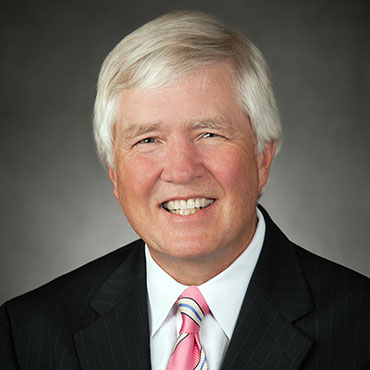 Practice Areas
Real Estate, General Business
Education
B. J. – University of Texas, 1976
J.D. – University of Houston School of Law, 1980
Bar Admissions
State Bar of Texas
Contact
Phone: 713.590.9635
Email: dbutts@ewingjones.com
David E. Butts
Real Estate and General Business
David's practice focuses on commercial real estate, residential real estate and general business including structuring corporations, limited liability companies and partnerships to invest in and own commercial and residential real estate. His real estate clients include property owners, investors and developers who buy, sell and develop commercial and residential real estate, including raw land, office, multi-family, industrial, campus housing, medical office and residential subdivisions. David negotiates and prepares real estate purchase and sale agreements, loan and security documents, deeds, foreclosure documents, legal opinions and a broad range of other agreements in connection with buying, selling, owning and managing commercial and residential real estate. David also represents landlords and tenants leasing office, retail, office/warehouse and industrial space, and raw land.
David began practicing law in 1980 as in-house counsel to Fincher & Fincher, a full service real estate company in Houston, Texas. David left Fincher and Fincher in 1984 and from 1984 to 1990 served in several senior positions with real estate companies, including as Vice-President of Fuller Commercial Brokerage and Director of Acquisitions for Paragon Group. In 1991 David returned to the practice of law, and has been engaged in private practice since 1991. His substantial experience as an attorney and in the commercial real estate business has proven valuable in understanding his client's business needs and requirements and in adding value to each of his client's transactions.
David graduated from the University of Texas in 1976, and received his Doctor of Jurisprudence from the University of Houston in 1980. He is a member of the State Bar of Texas, and is member of the State Bar Real Estate, Probate and Trust Law Section. He is also a member of the Houston Bar Association and the Houston Bar Association Real Estate Law Section. He is an active member of Lakeside Country Club, having served on the Board of Directors from 2008-2011, and is currently serving on the executive committee of Sight into Sound, a local charity devoted to helping the blind and sight-impaired.
State Bar of Texas
State Bar of Texas Real Estate, Probate and Trust Law Section
Houston Bar Association
Houston Bar Association Real Estate Law Section